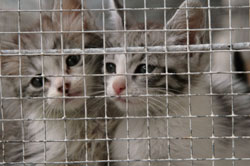 We provide boarding services to our patients that have medical conditions that require daily medications and monitoring.
To keep all of our patients as healthy as possible, we require pets that are boarding with us to have current Rabies and distemper vaccinations, along with other species-specific vaccinations.
Please call us for more information.